What is the right type of sewer system for your project?
The geographic area of the project is the main determining factor.
Vacuum systems are usually found in areas which have a high water table or have very difficult rock conditions. Pipework is laid relatively flat in the ground and the whole intention of this type of system is to ensure that construction remains as shallow as possible. This reduces costs, time and environmental impacts.
Have a look for similar projects to yours
Septic tank or gravity sewer replacement projects                    Residential, commercial and industrial development projects
Resorts and golf course residential developments
Marina and port infrastructure
Although gravity sewers are historically the preferred choice for many utilities, infiltration and inflow (I&I) has become one of the most significant factors that are forcing utilities to look for choices that will reduce water getting to the treatment plant affecting issues surrounding discharge options and energy use.
For a Free Concept Drawing and Budget please Contact Us
We will need flow information and a layout of your project area.
Advantages for the City/County/Council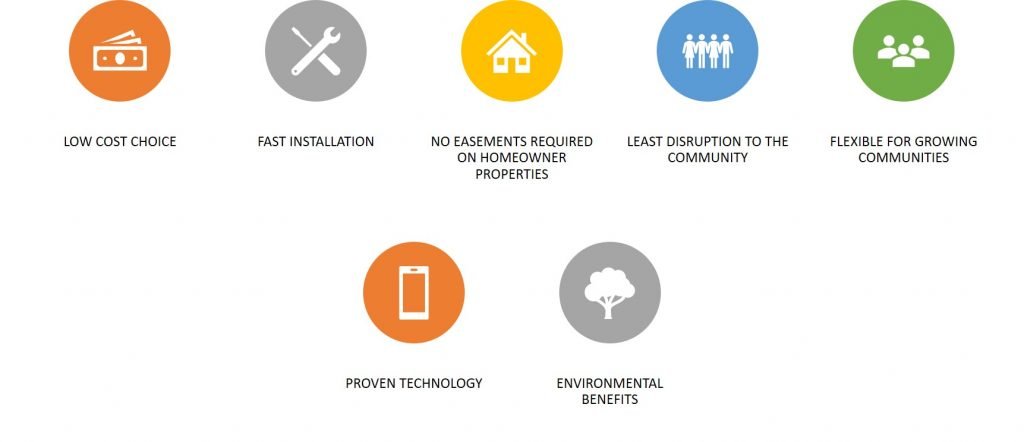 Advantages for Residents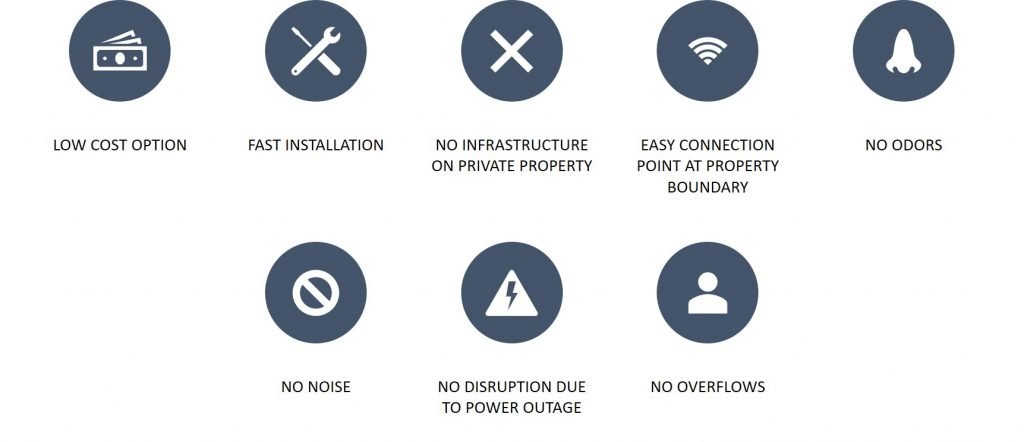 Advantages for the Environment