The Flovac Wireless Monitoring System does not require repeaters. That was not always the case though. European standards have required that collection pit and valve monitoring be installed for at least 15 years now. As Flovac has been the dominant vacuum supplier of vacuum systems in Europe during that time, then our development of monitoring systems has needed to be at the forefront.
In the earlier days of monitoring we used cable systems, which we still use, but we also trialed a number of ways to use wireless communications so that we could retrofit older systems with monitoring or install them in countries where monitoring was not previously mandated.
Some of the first systems we did used repeater networks which allowed us to communicate signals from pits over the entire catchment area. Often vacuum systems can run vacuum mains up to 3 miles (5 km) from a vacuum pump station and earlier communication networks were restricted by line of sight and were impacted heavily by buildings and trees.
One of our first systems was impacted by delivery vans blocking signals from the pits. More repeaters meant more cost and led to other problems.
Firstly we tried to put the repeaters up power poles, which is fine, if the utility also owned the poles, could power the repeaters from them and could access them. Repeaters need far more power than the nodes at the collection pit as they are sending far more signals.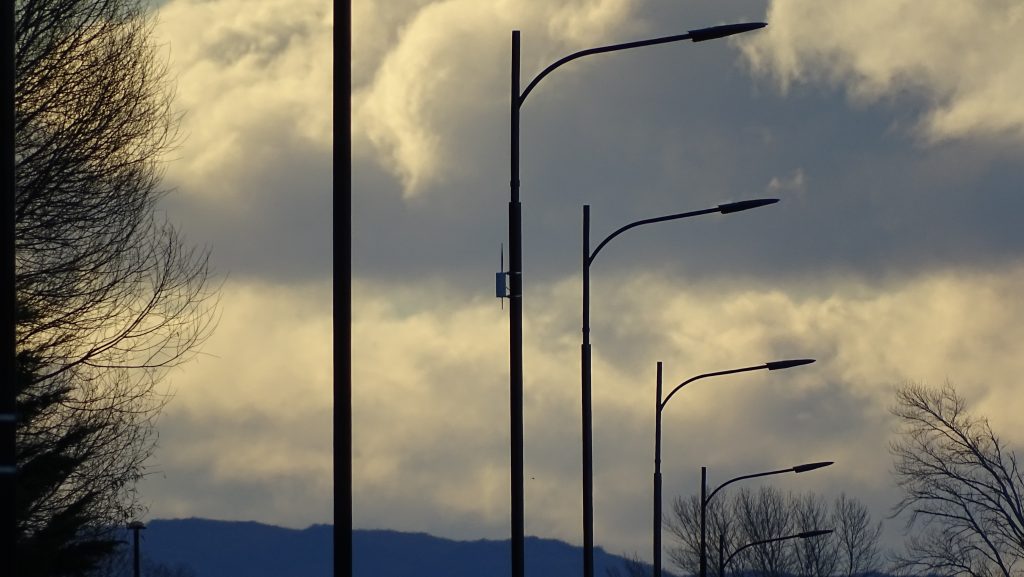 If though the pole was not owned by the utility, then we needed to provide our own, and power (often using solar and a battery back up) Communities were not happy which meant it was hard to get them across the line.
We also trialed pillar to pillar systems as it meant you could have small poles connected to 2-3 pits and although easier to put in led to other problems. The main problems were battery use and signal interference.
Due to current communication protocols a single gateway can cover 3-4 miles (6 km) and is not impacted as much by trees and buildings. There is still an impact, but the higher that you set the antenna on the gateway, the stronger the signal. So the answer to the question is that no repeaters are needed in the system as the gateway can pick up all of the nodes that is required.