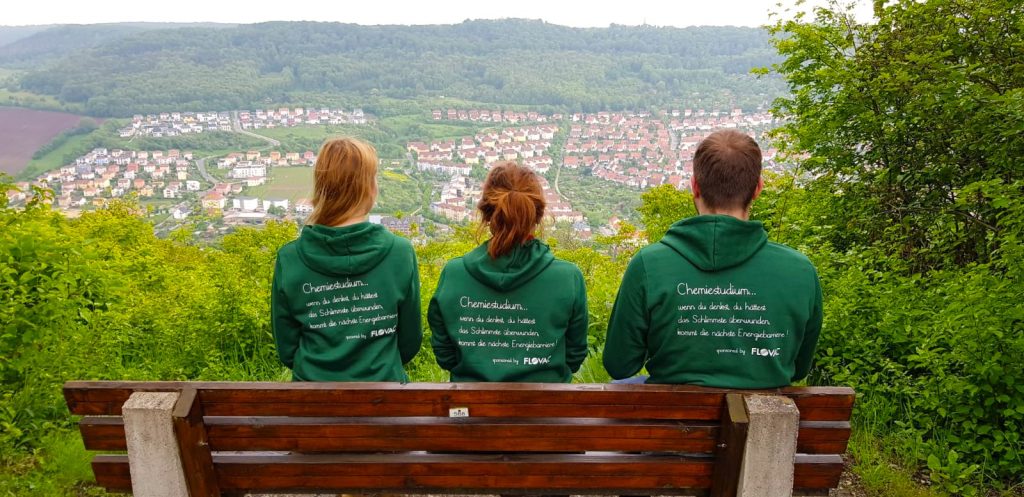 This month, Flovac was very happy to be invited to sponsor the annual traditional feast, at the annual Mountain Festival (Bergfest) for the Chemistry and Engineering students at the Friedrich Schiller University Jena in Germany. The town and university have a long and famous history with alumni boasting of Carl Zeiss, Karl Marx, Johann Wolfgang von Goethe and Friedrich von Schiller.
Flovac has installed a vacuum sewer system in the town with over 900 connections and 350 collection pits replacing an old failing septic system in the historic town.
Although vacuum sewerage systems have been installed in Germany and in many other countries for more than 50 years now, it is still not taught as part of the engineering curriculum. In many countries Flovac has tried to forge closer ties with the universities as a part of increasing the knowledge of vacuum sewers and a key component of the water industry.
The university was established in 1558 and is counted among the ten oldest universities in Germany. It is affiliated with six Nobel Prize winners, most recently in 2000 when Jena graduate Herbert Kroemer won the Nobel Prize for physics
Vacuum Sewerage systems have been widely accepted throughout Germany with over 500 systems installed over the last 50 years. Many of the older systems used a 50 mm vacuum valve which is not really suitable for modern plumbing systems and is not allowed, any more, under many plumbing standards.
Our operations center in Germany operate and maintain more than 100 vacuum systems and offer client support for at least another thirty. Flovac has been able to do this because every system has full system monitoring incorporated into it. this detects the pressure at the end of lines, air timing of each controller, high level alarms at the collection pits and fault finding on the vacuum interface valves. The monotoring of the systems also provides full pump station information, showing pump run times, air liquid ratios and collection tank levels. All of these systems are handled by an operations team of just 14 staff who can also provide preventative maintenance for the systems.