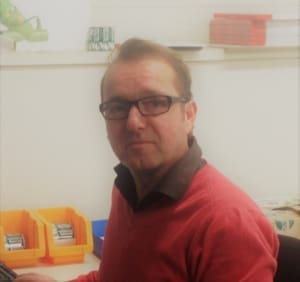 Mr Leo Huijs, Managing Director of Flovacs Production office in Panningen, The Netherlands has been asked about the Flovac response to the Corona Virus and its impact on production and what impact there may be to the supply chain for clients.
He said that although non essential workers had been sent home and would continue to work from home, all other production staff are continuing to ensure that the same protocols under our ISO obligations are fully being met and that all products are getting out the door. At a very early stage Flovac manged to get a large amount of stock to offices throughout Europe, The Middle East , Australia/NZ as well as to the Florida base of operations for the America's.
Our clients all run 'critical infrastructure' that will need to be maintained. Sewer operators around the world need to continue servicing their water and sewer assets during this crisis. It is at everyones front of mind that sanitation plays a vital role. Any contamination into drinking water or waterways could cause a catastrophe. There is also a recognition that at times like this infrastructure spending can help revitalize hard hit economies.
Those clients who have Flovac valve monitoring systems in place are being assisted by our operations teams around the world. Many utilities are short staffed and so having an extra pair of eyes assisting during this period could be vital.
Local Flovac engineering offices are also helping with video conferencing calls as are site engineers. Flovac stands ready to help in any way we can.