Come and visit the Flovac Stand at the Botswana Consumer Fair in Gaborone 26 August to 1 September. Learn why vacuum sewer systems are gaining popularity in Africa when designed, installed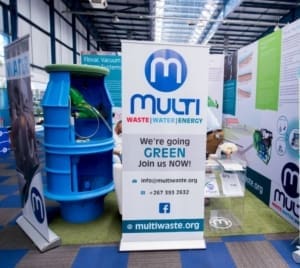 and maintained professionally. Our partners Multiwaste will demonstrate the Flovac vacuum system as well their solar and water pumping expertise. You can see more information on www.multiwaste.org
The Botswana Consumer Fair is an interactive forum for all exhibitors and attracts over 60,000 people to the exhibition each year.
Multi /Waste / Water / Energy our partner company in South Eastern Africa is highly respected in the industry and is leading an environmental "Green"push into the utility markets. There is not only an indoor exhibit showcasing their expertise but also an outdoor display to better showcase  their solar and pumping solutions.
Mr Andrew Davies the Managing Director and his team of experts will be on hand to answer any questions.