We suggest that in most area's where we have surveyed we can cover 3-4 miles (5 km) from a single gateway. Naturally it depends how built up the area is and very dense trees can have an impact on the gateway receiving the signal.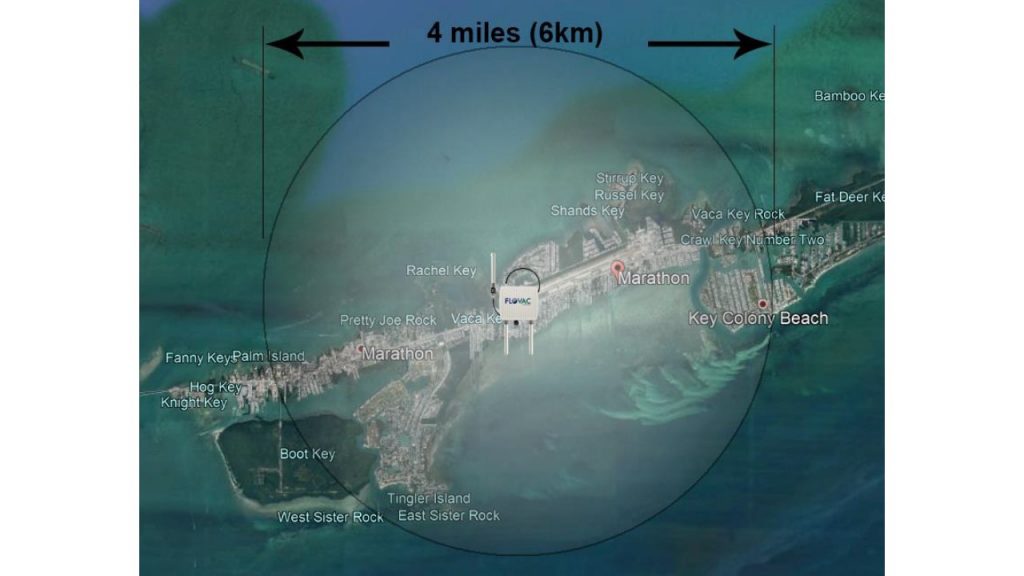 For more information on this you can read the question about repeaters
Distance has increased significantly over recent years. A lot has been to do with development of communications protocols like Sigfox and Lora. We use LoRa modules as it gives us the best technology available for our types of systems. Importantly the ability to have two way communication with our systems.
LoRa networks are impacted far less by obstacles such as buildings and this gives greater distance. The height of the gateway of course helps but it always surprises our technicians when we get to site about how far away we can be and still get a strong signal. This has at times allowed us to incorporate not only an additional vacuum system but also other services like gravity Pump Stations or low pressure pumps.