VACUUM SYSTEM DESIGNERS
Experienced Designers of Vacuum Sewer Systems for both Vacuum Main Networks and Vacuum Pump Stations.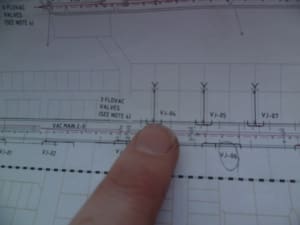 Our engineering services include design for septic tank replacement programs, new residential developments, system upgrades, marina's and specialist concepts.
If you would like a free concept design or budget price for your project, our engineering team will require the following information.
Location
Type of project. Septic tank replacement scheme; new residential development; marina or other.
Area layout. Preferably an autocad drawing but at least a pdf layout or a link to your town on google earth.
Flow rate information. Number of houses to connect up, number of people per house, flow rate in your area, including a peaking rate and any required wet weather allowance.
Are there any commercial or industrial costomers that will need to be included.
Are there plans for future growth in the catchment area
Location of discharge point. Is there a treatment plant location?
Ideal location for the vacuum pump station.
Any local site specific issues. Earthquakes, regular flooding, ground condition, seasonality.
Please contact us via this link and we will get back to you as soon as possible.
Flovac's engineers will always look for the best solution for the project. They are not tasked with selling vacuum systems, they need to ensure that whatever technology is used is the most appropriate for the client and local conditions. In many cases this has resulted in hybrid systems using a variety of technologies including gravity and low pressure grinder pumps.
As the Engineering Group is involved in a number of projects around the world at any one time they are kept up to date with product changes and enhancements which might affect the design. The same is true to changes in country or state standards that may also impact on the design.
Flovac's engineers have designed hundreds of vacuum sewerage systems and vacuum pump stations but look to work with local and international engineering firms wherever practical. Local engineering firms have a great understanding of client needs and local conditions. These firms rely on Flovac's expertise with vacuum technology and reduce their risks of being involved in a technology that they do not often get involved with.
Not only do Flovac's engineers get involved in full designs and extensions to existing systems they are also regularly involved with :-
Vacuum Pump Station Upgrades and Retrofits
Master Planning and System Design Read More
Flovac's engineering team offer a wide variety of services:-
Concept Design and Budgeting
Whole of Life Analysis
Catchment Planning and Master Planning
Vacuum Pump Station Upgrades
Reticulation Plans and Long Section design
Hazard, Safety and Operability Studies
Development of Standards
Comparative Studies
System Commissioning
Electrical and Mechanical Designs
Asset Management
Design and Planning Courses