At some point all infrastructure needs upgrading or rebuilding. Roads, bridges, power stations, water and sewer infrastructure. The life of the assets will often depend on how much maintenance has been done along the way.
There is a defined life for vacuum sewers that is covered in some of the national standards and utilities need a plan of action as to what to do when that occurs. It could be the upgrade or replacement of the vacuum or sewerage pumps. The replacement of the collection tank or even the upgrade of controls and instrumentation. (Asset Life of Vacuum Sewers) In some cases it is also the pipework and collection pits within the reticulation network.
The upgrade or rebuild could also be for other reasons:-
A Catastrophic event, like a hurricane or flood may have destroyed the station
Health and Safety regulatory changes
Pump Station capacity increase
Environmental change – for example the move from liquid ring pumps which use a lot of water to something less thirsty.
Hopefully your pump station building was designed with the knowledge that at some stage an upgrade might be required.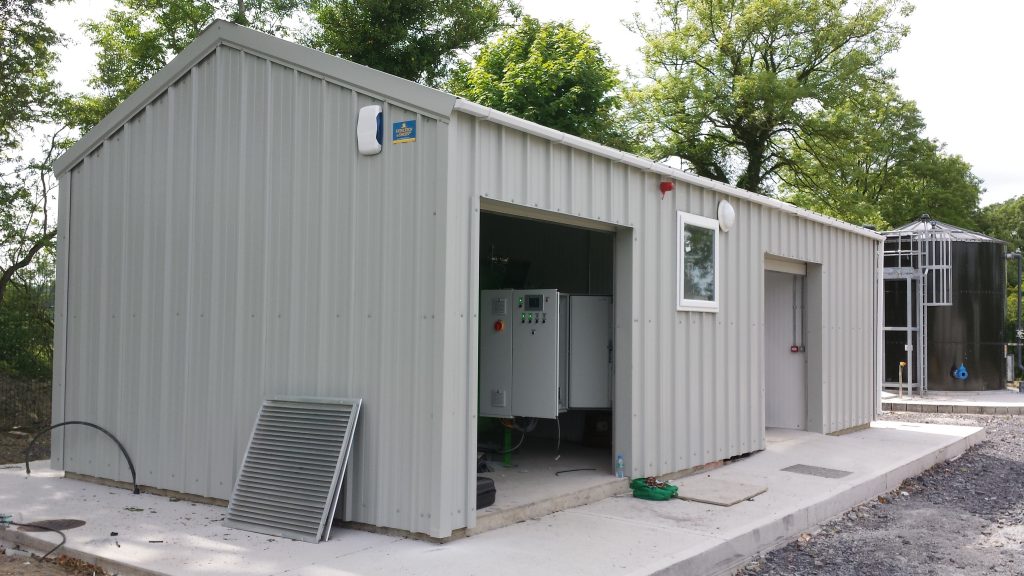 The Flovac Engineering Group and Operations Group have many years of experience in designing, building and upgrading vacuum pump stations. We have designed over 300 systems, we operate more than 100 systems. We have knowledge of current regulations and of the latest improvements to a variety of products.
A like for like exchange might not be the best solution. Increasing the duty of pumps to overcome leaks in the system might make matters worse.
How can these changes occur when it is a live sewer? How long will the changeover take and what are the risks? How quickly can the system be recovered in an emergency?
Make sure that Collection Tanks are checked regularly to avoid early replacement. What do you need to check?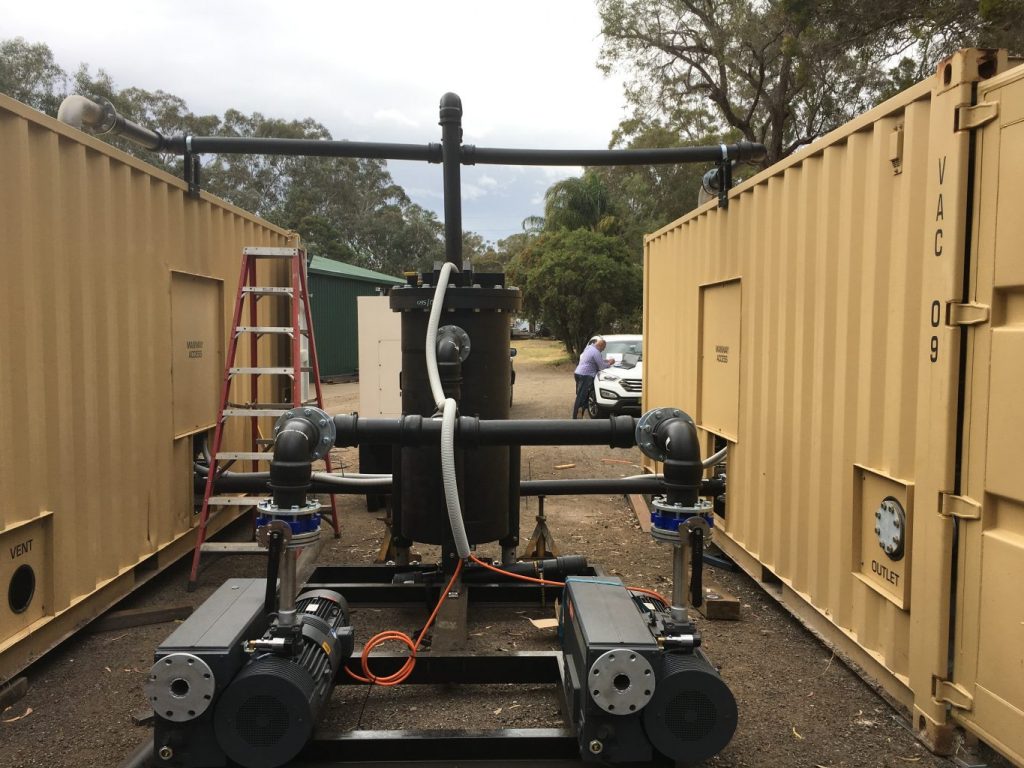 The two main reasons why vacuum pumps need to be updated are usually:-
 Age: Although the main manufacturers suggest a whole of life at 15 years, if the vacuum pumps have been properly maintained and had scheduled rebuilds then vacuum pumps should last 20-25 years.
 Water Saving. The change from liquid ring pumps to rotary vane pumps has become an imperative in many communities.
To ensure that you are getting the right result when upgrading your pumps we recommend the following process.
A Master Plan for the catchment should be checked against the current flow rates. We know that over the years flow rates per house have become lower; maybe there is an opportunity to increase the catchment size? Maybe there have been more subdivisions within the catchment than originally planned. It is good to check the pump station size versus the catchment area. (See Master Planning)
System Audit To correctly size the vacuum pumps an analysis of the air to liquid ratio is needed. The system needs to be air tight to do this. If there are leaking vacuum valves, due to old age, air leaks in the pump station or elsewhere, these need to be fixed prior to any upgrade as any larger or new vacuum pumps could make these harder to find and just lead to higher energy costs and high oil use. An Audit will check the current state of your system; give you an understanding of what will be required to accomplish the outcomes you want
A Work Method Statement needs to be completed, this should take into account the upgrade process and should cover:
Impacts on the control panel, soft starters and instrumentation, will these need an upgrade. Is the setup process to be changed with duty standby or assist? Should the pumps cut out on a high level alarm or keep going. How will this be set up in line with other operating procedures currently being run in any other systems that you own.
Can the system be run manually, are spares locally available?
Will there be a change of pipework to and from the vacuum pumps. Oil rotary pumps run a lot hotter than other pumps and care needs to be taken with the pipework.
Is an oil/water separator required? Oil Rotary pumps cannot handle water at all, so the pump needs to be protected. Not all separators sold on the market effectively do the job. Will the pumps require oil heaters or instrumentation to detect when oil is running low? What is the pump curve or pump capacity when at high pressure or higher heat?
Impacts on the odour control system –will heat or oil particles affect operation.
Health and safety issues, how are trip hazards to be avoided, signage related to hot components, operational procedures for changing oil and pump maintenance.
Installation procedures, how to minimize impacts to the system and to homeowners. Is there a backup plan in place in case of pump failure.
Rewriting of operations procedures. Will the operators need training, how will the new pump requirements impact on operations budgets and energy costs.
Will the reticulation system need re-tuning to ensure maximum energy efficiency?
Will an upgrade impact on the hydraulic warranty issued by the original supplier?
Contact the Flovac Engineering or Operational Group with any questions.