The Flovac Vacuum Valve has a 50 year design life with no electrical components and requires only minor parts upgrades every ten years.
The collection pit houses the 90 mm (3 inch) Flovac vacuum valve which interfaces between the atmosphere coming from the gravity lines and the negative pressure in the vacuum mains created by the vacuum pumps at the VPS. The VPS may be as far as 5 km (3 miles) away from the last collection pit.
Once 40 liters (10 gallons) enters the pit from the gravity line, air pressure on the valves controller will trigger the valve to open allowing sewage and then air to enter the vacuum mains at a velocity of 4-6 meters per second (15-18 feet per second). It is the expanding air that propels the sewage to the VPS (the point of stronger negative pressure). No power is required at the collection pit.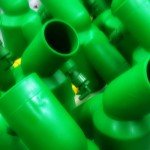 The production of the Flovac Vacuum Interface Valve occurs in our main production facility in The Netherlands. Our main facility has ISO 9001:2008 certification and ensures that the valve complies with all relevant standards including the European standard EN 16932 and the Australian standard AS 4310.
The Flovac Vacuum Interface Valve has three main components: the valve bottom section, the valve top section and the controller.
MORE THAN 3 INCHES
The development of the valve involved a number of system operators from around the world who discussed improvements that they would like to see to existing valve technology.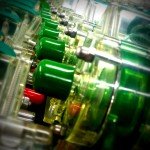 Although the valve is 75 mm (3 inch), the internal diameter in past valves has been somewhat smaller. One of the key changes that operators requested was to see an increase to the internal diameter of the valve to reduce blockages occurring. The Flovac valve has an internal diameter of 78 mm or 3.07 inches, so is more than 3 inches
500,000 cycle test and 1.000,000 cycle test
To meet the standards in various countries the interface valve is required to do a 500,000 cycle test. This was completed in 2016 by the Independent testing organizations Dekra Certification B.V. of The Netherlands, and the valve and controller parts showed no sign of wear. The average valve usually does 80 cycles per day or 30,000 cycles per year. The 500,000 cycle test represents 17 years of normal use.
The valve also needs to pass the submergence test to show how it can still operate when submerged in sewage or water. Read Here.
The valve is also required to pass the Resistance to Blockage Test
Flovac has also developed a 2 inch (50mm) vacuum valve for use in retrofitting older systems which were built prior to current standards requirements for 3 inch (80mm) valves only in municipal systems. You can read about the 2 inch valve development here.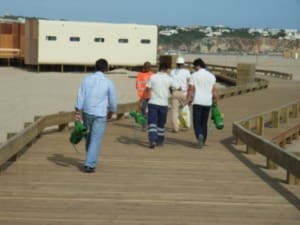 FLOVAC VALVE FEATURES AND BENEFITS
78mm ( 3.07") Internal diameter
Colour co-ordinated tubing and connections for easier field connections
Lower housing spigots with hose barbs to ensure tight correct fit of hoses
Stronger fusion welded insert ring reducing impact of water hammer
Standard rebuild components compatible with a number of other competitor parts
Highly visible in flooded conditions
"Easy Clip" for holding controller firmly to valve
Easy unscrewable thread for access to lower body
Unique 3 bolt design on controller for uniform assembly tension and easy assembly
Simplified one-way pins eliminating incorrect controller assembly