Flovac Polska, the largest designer and supplier of vacuum sewerage systems in Poland has just completed providing a vacuum sewer system for the small rural town of Zakościele. The community is a ribbon development along the Pilica River.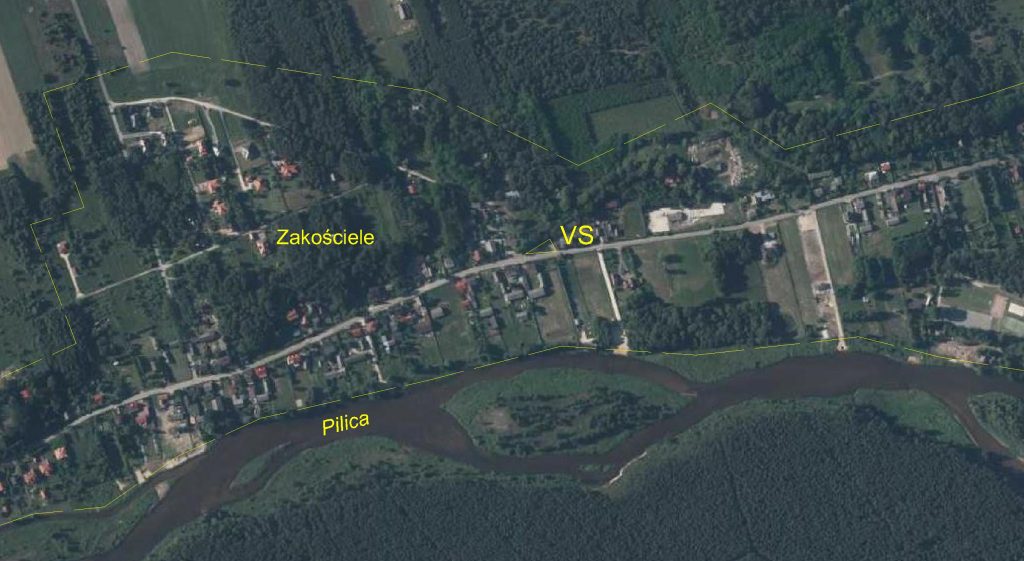 The small town with about 150 houses is located approximately 60 km south east of  Łódź. Some of the houses are located alongside the river and above the road sloping down towards the river. Between the river and the main road, where most of the houses are located, flooding has become a regular occurrence. It has become a health issue with septic tanks overflowing when the flooding occurs.
At first a tender came out for  a gravity system with a number of pump stations located along the rivers edge. When our colleagues from Flovac Polska contacted the town
and contractor (designer) about the benefits of a vacuum system in this location, they were very unsure as they had never heard of vacuum system. After a whole of life costing analysis and discussions with the contractor about the capital costs it was clearly shown that the vacuum system would be a much cheaper option. More importantly a Flovac system was seen as a much better system to install in an area where flooding was a problem.
Read here about how the Flovac Valve can operate under water
Another major benefit of the system is that it is fully monitored, so all of the collection pits and pump station sends data to the central control system and the operators. This includes a high level alarm and an alarm that warns of any possible infiltration occurring. All of the monitoring equipment is rated at IP68 so that it can operate under water. This is shown here on a video taken of one of the Flovac valves operating under water with the MZA monitoring device attached. SEE HERE
Poland has become one of largest countries in the world using vacuum sewerage systems and Flovac Polska has designed and installed more than 60 systems, nearly all of which have been septic tank replacement schemes funded by the European Union.