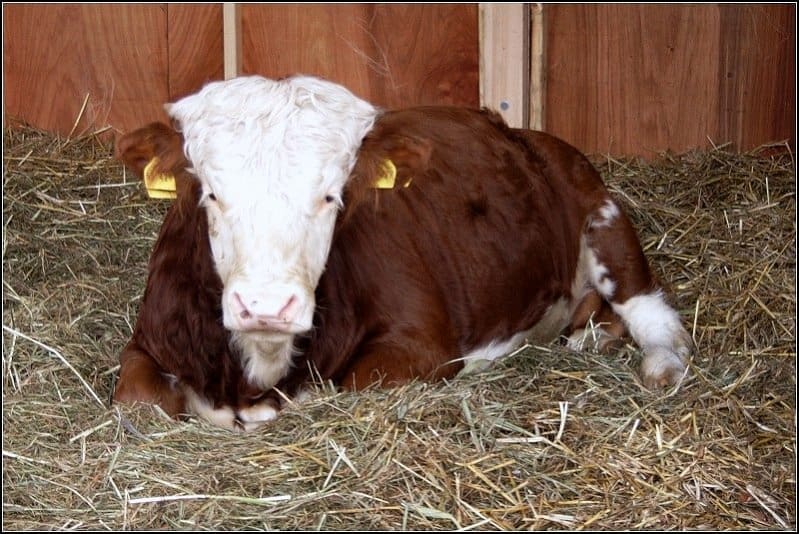 The highly reputed Veterinary University of Hanover is, among others, engaged in the Pathology and Epidemiology of livestock, especially domestic cattle and pigs. After 2.5 years of construction time, the first part of the new research Center for Emerging Infections and Zoonoses (RIZ), with a total investment of 37 mill. Euro was opened in the end of 2014. The second part of the complex, with total 2000 sqm and 40 laboratories will open beginning of 2015.
For the need of a safe dewatering of the potential contaminated wastewater from the test fields and laboratories, a vacuum sewer system was chosen. A vacuum system is the first choice for such a demand, due to the fact that in any case of leakage no liquids can emerge. Totally 19 collection units, with FLOVAC  3" vacuum valves, are installed in the different stables and 85 wash bowls are dewatered with FLOVAC vacuum dewatering boxes. Also special designed vacuum floor drains are built in.  In addition FLOVAC stainless steel vacuum toilets are used. The vacuum piping, with a total lengths of 800 m is installed in the cellar of the building.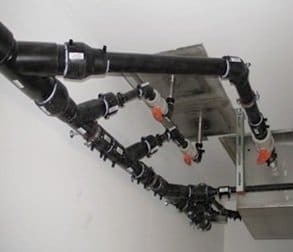 A small vacuum station, for generating the needed vacuum, completes the system. Only this component of the system needs power supply, all other components are operated pneumatically by vacuum.
Under the aspect of epidemics protection, a vacuum sewer system is the best opportunity for transporting waste water in the research center.