Flovac's first project in Denmark is linked wih Denmark's largest infrastructure project and the world's longest immersed tunnel. The Fehmarnbelt. The land used for the Hotel and housing project has come from the earth excavated from the tunnel project.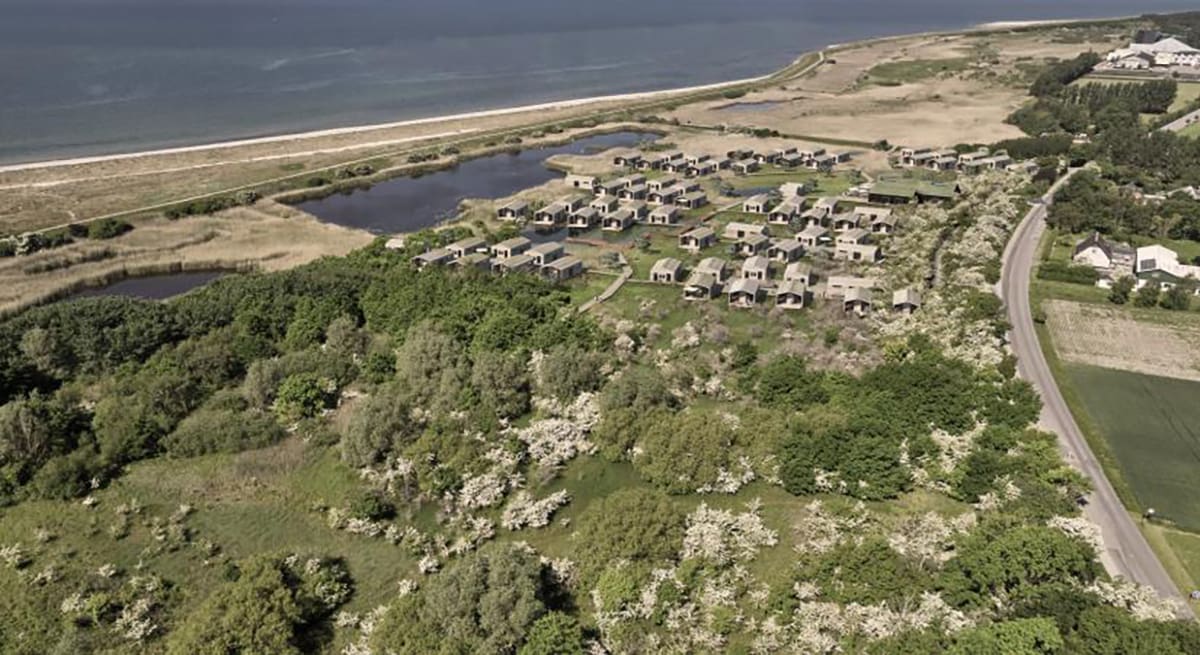 The project is located on the island of Lolland and the tunnel will connect Lolland with the German island of Fehmarn. It was vitally important for the developer Lidsøparken A/S and the architect Miami Ark to create a project that would fit in with the natural beauty of the area, looking after the birdlife and unique plant life. It was decided at an early stage that a vacuum sewerage system would be the only collection system suitable to meet all environmental criteria with low energy use and low impact.
STEEL ApS, who had some previous experience with vacuum systems decided in 2021 to enter a long-term relationship with Flovac, to use Flovac's vacuum valves and equipment throughout Denmark.
The project's first stage is a vacuum station and several collection pits servicing a restaurant and 72 houses with 124 apartments. The area is covered with reeds, small lakes with a clay soil and a high ground water table. The second and third stages will include a further 134 holiday houses and a luxury glamping area.
The Hages Badehotel and housing is built on stilts with the idea that this would create the least amount of impact on the land. And that in 100 years the development could be closed and there would be no sign of any impact on the area. This is another reason why a Flovac system was chosen.