Do you want to reduce your operational costs?
How much should it cost to maintain your vacuum sewerage system?
The first step is to determine accurately how much it is costing you now.
VSOR Vacuum Systems Operations Rating (TM)
The Flovac operations Group has developed a benchmarking system for vacuum projects around the world. It is too simple to say that vacuum systems should cost a particular amount to maintain. It is clear that every system is different and therefore costs will vary. They will vary due to distance, weather conditions, cost of staffing, age of system, type of system. These many differences go into the computer model developed at Flovac to determine what the VSORating of a system should be.
By benchmarking a system our operations group and also local managers can determine weaknesses in their process. It could mean that more training is required, parts upgrades, a system tune-up or a system audit. It creates a clear easy business case for an asset manager to spend money on a system when there is a clear outcome that can be achieved.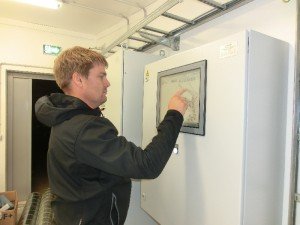 Since the rollout of the VSORating Flovac has been able to reduce the operational cost of clients by over 50% in most cases.
Flovac's experienced operators can work closely with you to ensure that all options are looked at.
One outcome for some managers is the adoption of our Asset Management Support Program. This includes the management and updating of the VSORating but also includes regular visits from our operations team.
When our operations team visits we will ensure the following
The operators are well trained
The air/liquid ratio of the system is correct
Stock levels and updating of the asset register
Health of the system including any recurring problems
Energy use
Please contact your local operations group if you would like to know more about the Benchmark or Asset Support programs.